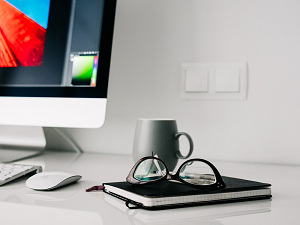 Luxottica is the latest company to fall victim to relentless hackers.
Even if you're not familiar with the name, if you wear glasses or contacts, you might have dealings with the company even without realizing it.
As the world's largest eyewear company, they produce all the best-known brands, including:
Ray-Ban
Oakley
Oliver Peoples
Ferrari
Michael Kors
Bulgari
Armani
Prada
Chanel
Coach
And many others
In addition to that, they work closely with all the biggest names in eye care, including EyeMed, LensCrafters, Target Optical and others.
Unfortunately, if you've gotten your eyes examined at any of the places just mentioned, or if you own a pair of glasses bearing one of the brand names mentioned above, you may have reason to be concerned. The recent hack exposed personal and protected health information for patients utilizing the care centers we mentioned above.
According to the notification the company sent out last week, hackers were able to breach the company's defenses by way of their appointment scheduling app.
Once in the system, Luxottica determined that personal, protected customer information may have been compromised. The data potentially included the full name of the patient, any contact information saved in the system, appointment date and time, the patient's health insurance policy number, and any notes your doctor may have entered into the system relating to prescriptions, health conditions or recommended procedures.
In addition to that, if you had saved your payment card information or social security number in the system, those items are also at risk. At this point, the company has provided no specific information about the scope and scale of the breach, so there's no way of knowing exactly how many patient records were compromised. Out of an abundance of caution, if you get your glasses from any of the companies mentioned above and you scheduled your eye appointment online, the safest course would be to assume that your data has been compromised and proceed accordingly.
It's unfortunate, but this will certainly not be the last high profile attack we read about this year. Stay vigilant out there, and stay safe.
Used with permission from Article Aggregator