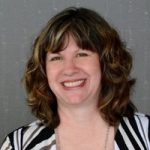 Peace of mind!
We don't have to worry about our security or having someone to turn to for timely assistance and answers. Petra provides timely responses to our requests, and follow-up within an amazingly fast turn-around time. Our software vendors are even impressed with Petra's assistance—the technicians are knowledgeable, keep track of our systems and can access immediately historical issues with software vendors.
Kristi Minto, CPA
Partner
Hoots, Bagley & Minto, P.C.
Salem, OR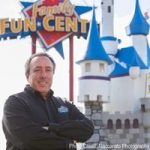 Petra communicates in a way we can understand!
Having the peace of mind that our systems are secure is very important to us since IT functions can get overwhelming really fast. Having a dedicated company that you can reach out to that can help you through your issues is valuable. This way you don't need to hire a dedicated person to work your IT.
Darren Harmon
General Manager
Bullwinkle's Wilsonville
Wilsonville, OR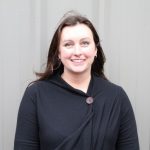 Many of my wish list items have been checked-off!
Petra solves problems pro-actively as the issues come up and I don't have to micro-manage or track them. They allow us to set long term goals and work through them together. It's a relief to have a company I can trust. I would highly recommend Petra. It's been a great decision for us.
Jenny McNally
President
South Town Glass
Corporate Office in Salem, OR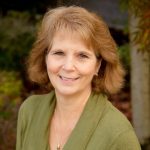 Petra is a member of our team!
The Petra team builds relationships and has spent the time to learn what we do, how we do business and what's important to our success. You and your team are very upfront with what is covered under the contract and what will result in an added charge. This helps with budgeting and eliminates surprises. If you are comparing IT Firms look beyond the cost. Look at the depth of service and delivery. Have a conversation with a customer of Petra and ask the hard questions. I'm confident you will choose Petra as your IT partner.
Nancy Van Dyke
Director of Administrative Services
Cascade Employers Association
Salem, OR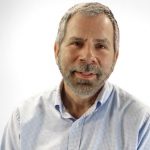 Petra is the most dependable, reliable, and knowledgeable managed IT company that we have ever worked with!
Our biggest benefit was having Petra take over and help us through every step of setting up our firewall, DMZ and separating our public and private networks. We have peace of mind knowing that Petra is local and responsive.
Tom Thompson
IT Manager
Morrow Equipment Company
World Headquarters in Salem, OR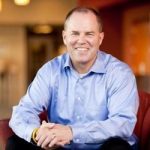 I appreciate loyalty!
The biggest benefit to us from Petra is the personal relationship that we have and when we need something fixed, worked on, or general maintenance, someone is always available to us to take care of our needs. Don't look at price, look at the relationship and the customer service. It's outstanding. Shop local.
Dan Farrington
President
Sunrise Medical Consultants
Corporate Office in Salem, OR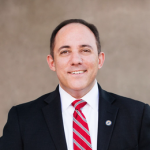 I simply don't worry about our IT!
Our biggest benefit was having Petra take over and help us through every step of setting up our firewall, DMZ and separating our public and private networks. We have peace of mind knowing that Petra is local and responsive.
Dean J. Lederer
Attorney
LYONS LEDERER, LLC
Salem, OR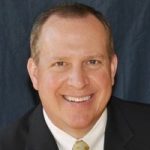 Petra Technologies has provided consistent, high-quality and cost-effective IT support for my small business!
Petra has a team of knowledgeable professionals with constant oversight of my IT security situation and who provide a single point of contact for resolving concerns and providing guidance for future IT needs. Give Petra Technologies serious consideration for your IT service needs! Petra likely won't be the least expensive nor will they likely be the most expensive, but their caring ownership will provide a commitment to doing the work right and resolving any problems.
James Kuxhaus, CFP
Directions Wealth Management
Salem, OR
Sherry Mendez
Admin Assistant
Windermere Pacific West Properties
Branch in Salem, OR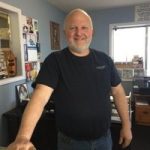 Petra is quick to respond and ALWAYS has a solution for our problems so we can keep our business running!
I used to depend on the BIG box stores to work on my computers and I still had to do all the maintenance myself. I was always frustrated trying to keep them running correctly. Petra came in and set up a complete networking system in my shop and now I rest easy knowing I am TOTALLY dependent on them—which has allowed me to grow my business. Choosing Petra it is really a no brainer. Petra is big enough to take care of any company big or small and yet have that small feel to be very personable and understanding to the needs of each company. That's why I stayed with them all these years.
Doug Dealy
Owner
Real Tech Auto & Truck Repair
Salem, OR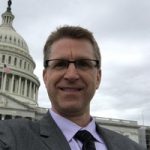 Petra is reliable and responsive!
I love the peace of mind that comes from having experts maintain such a critical system. I can count on them to take care of urgent items in addition to the day-to-day maintenance of our firewall. They have a stable staff who know my company and my needs. Trust plays a big role in IT vendors and I can trust the integrity of Petra.
Brett Slater
President
Slater & Associates Insurance, Inc.
Tualatin, OR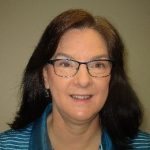 I no longer have to worry!
Petra takes care of all the maintenance of all servers, desktops, laptops. Everything is patched, secure and current. Our server has never crashed. They can do a lot of work remotely.
Carol Jackson
Owner
Jackson Body Shop, Inc.
Salem, OR