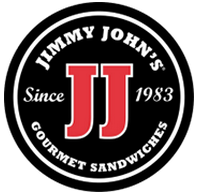 Sandwich maker Jimmy Johns joins the list of companies with potential credit card data breaches (link).
It's amazing to me that this keeps happening!  Corporate businesses are taking shortcuts in their network security and often getting cheaper POS (point-of-sale) systems to rival their competition. Here's the thing: The competition could be doing the right thing and the consumers are gravitating to the HIGH risk business instead.  Thus, sometimes they both go out of business.  In MANY cases, the network security firewalls used in business are the cheap type.  Many owners say, "I don't have that kind of money," or "they won't come after me." What many owners do not know is that THEY (the small business owners) are now the prey of the hackers now because the automated systems the hackers use can find out all the juicy stuff in a less secure network that can lead to the juicer stuff in another network.
All businesses must concern themselves with revenue, right?  If you don't have that then you don't have a business. Protect your business right, the first time. Always seek out a reputable network security service provider and get the right firewall–it's just part of the business.  Firewalls are like a salad.  Does your salad have just the crotons and lettuce?  Or is your salad more like the traditional chef salad?  Who knows?  The network security expert does.  However, typically it's the business owner telling the experienced network guy what he wants–solely based on price the owner thinks it should cost.  I urge you to check out more about network security at this link and reconsider truly protecting your business.